This is an ongoing war between me and the attempt to simplify my wardrobe.
Todays battle was with skirts, dresses, and pajamas.
Confused? Yeah, you should be. Any and everything I've worn as pajamas for a few years now.
Yes, indeed, those are penguin pants. Annnnd matching shorts. Yoga pants that are town out.
Soccer shorts... and lets not talk about how old those are. (I played soccer in Jr High!)
HUUUGE polkadot pants. I could probably fit 4 of me in those. bahah.
This is what I ended up putting in the "give" pile.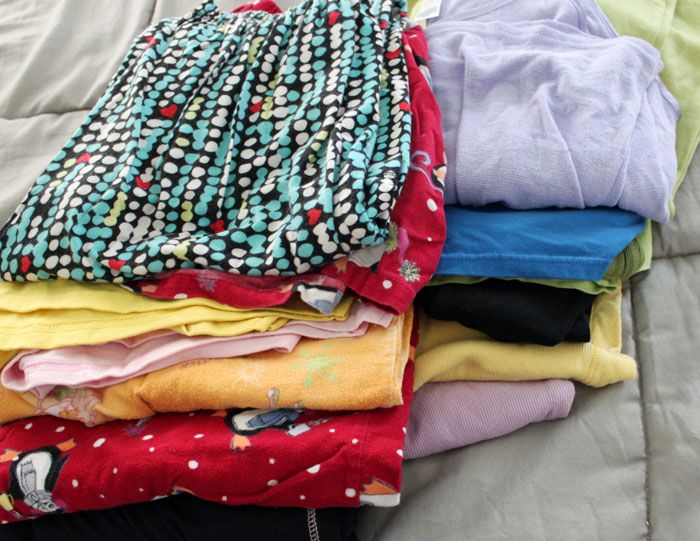 Soffe shorts added. Tinkerbell pants.
Things that adults probably shouldn't wear. ;-)
Left, short skirts. Middle, long skirts. Right, dresses.
That grey flower skirt? It's been in my closet since 9th grade. 2000. hahah.
The gold skirt is Simply Vera, vera wang. I love it. Loooove it. I need to find someone who can sew to shorten it for me though. It's a very awkward just-under-knee length. And shiny. Very shiny!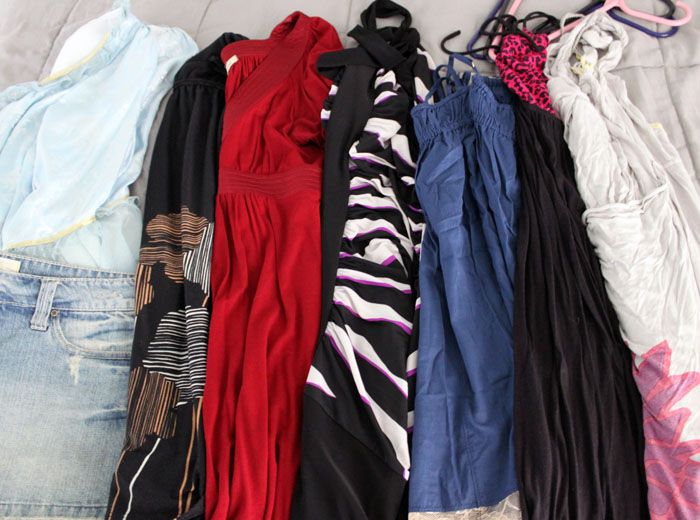 What I got rid of. Not much, but a start.
Denim skirt is too big. Zebra print, oy. Other things that just look bad, or don't fit.
My pile to giveaway keeps getting larger. I probably should finish this up soon, as the pile is in the dining room and someone will probably start to notice it soon. "Hunny, is there a reason why your closet now includes the dining room floor?" hmm... well...