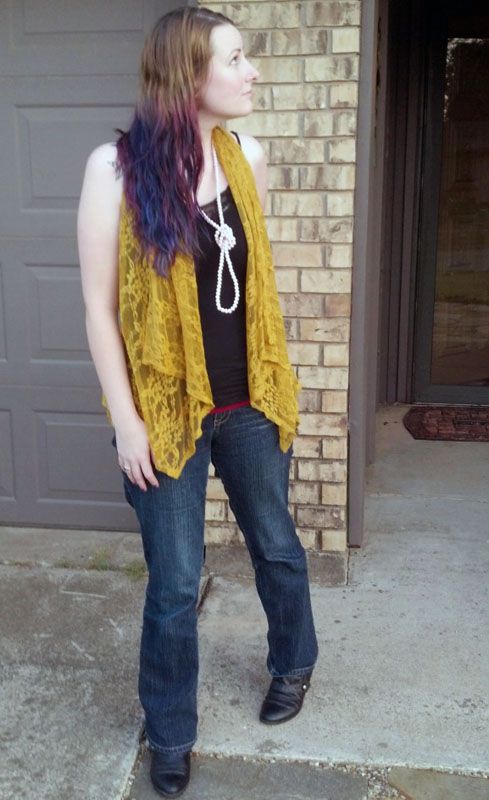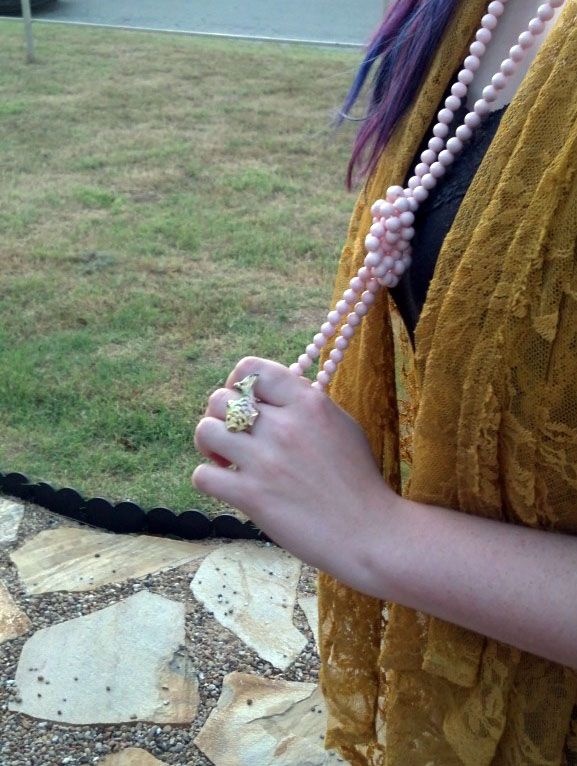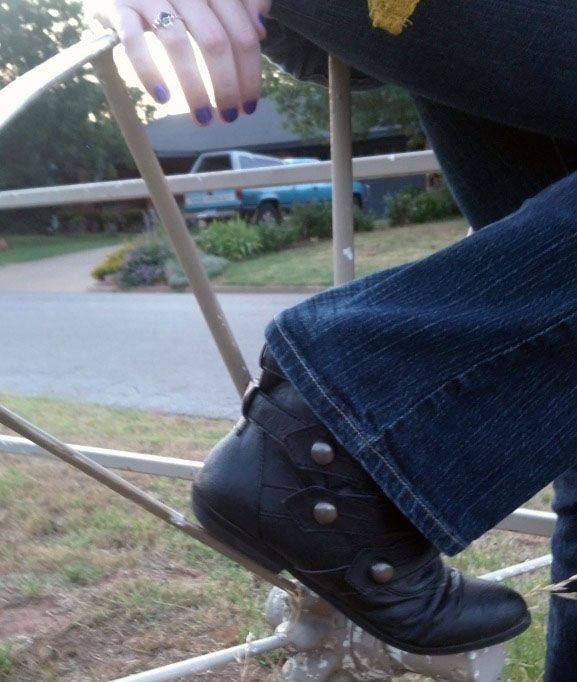 Wearing:
Red racer back tank
Black tank
Mustard lace top from Forever21
My favorite pair of jeans from US Polo
Boots from Shoe Carnival
Vintage beaded necklace
Vintage ceramic fish (broken bracelet DIY'd into a ring)
Today was my first weekday I have taken off work in a few months. I went up to pick up my mom to spend the day with her. It was quite the relaxing day! Did a little bit of shopping downtown in the antique stores, bought myself some new shorts and capris (I had one pair that fit me. eeek!), and scored a handful of denim to destroy. I'm hopefully going to turn a few pairs of jeans into cut off shorts, and attack them with studs, bright colored dye, fabrics, and whatever else I may come across to add on!
I bought that brass deer statue for $3!! It will make a great ring holder.
Me and the Momma bear being silly, or well, normal to us!
My uncle also just bought a brand new house. Lets just say, it has a LOT of land.
This is the view from his driveway, out back. Absolutely gorgeous!!
Has anyone else seen the film Troll Hunter? It's shot in "found footage" style of a group of students who follow around a guy whose job is to hunt down trolls that are causing problems. It's a foreign film. If you haven't seen it, I recommend it. It's a bit boring at times, but by the end it's worth it. A huge bonus is where it was shot. The scenery in the entire movie is completely amazing. Anyways, any time I pass huge electric lines like that? I think of that movie. They were used to keep trolls in!
I may need to set up a night camera and see if I can spot any wandering monsters. ;-)