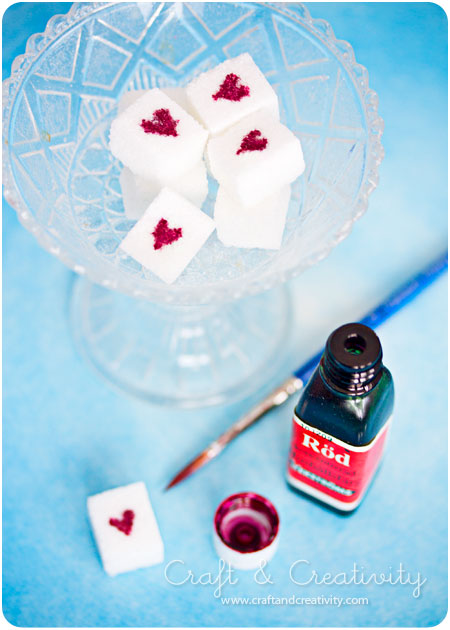 Make your morning cofee or tea a little more fun with this great idea.
Using a paintbrush and some red food coloring, you can draw tiny hearts on sugar cubes.
Add some hearts to any baked products or puddings you make.
Just drop some circles onto your yummy food, and run a toothpick through them.
Never picked up a card?
Print, fill out, done. :-)